Keisuke Honda: A Japanese football fashion icon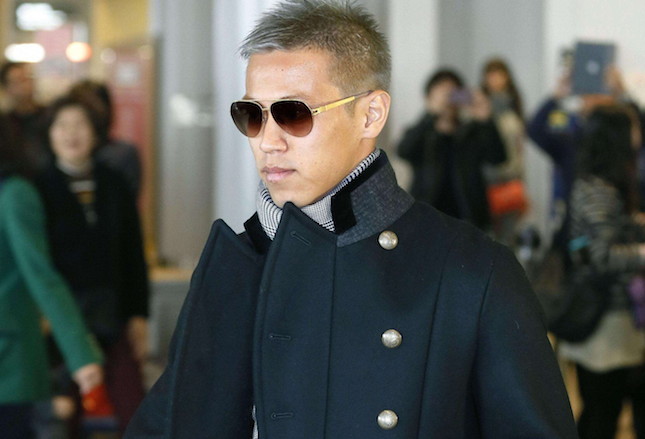 There's no arguing that the game of soccer oozes style with its fancy footwork, dyed hairdos and the sheer number of trend-setting men in the sport (do we even have to mention that one pretty Englishman?). The Japanese Internet seems to think it even beats that other Japan-favorite sport — baseball — by a laughable long-shot. For the past few decades the country has wholeheartedly embraced the player-cum-fashion idol, but we're hungry for some fresh meat to get style tips from and to sell us beauty products. So who's it gonna be?
First, a look at the first two poster pretty-boys who will be influencing the next generation.
Hidetoshi Nakata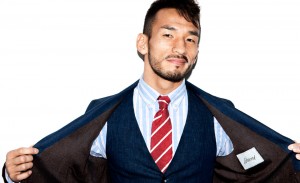 When he burst onto the scene with a polished devil-may-care style of a blonde buzz cut, jeans, fitted t-shirts, and aviator sunglasses at Narita airport he caused a storm that swept up the hearts of males and females alike. There was no doubting Hidetoshi Nakata had figured out how to make an appearance. Following this, the regular occurrence of stylish fresh-off-the-plane looks sparked the birth of the famous "Narita collection" of photographs documenting his airport fashion prowess in gossip pages.
His reputation continues to this day. He has global bloggers following his every fashion move, is a regular at red-carpet events for brands like Louis Vuitton and Dior, and was named as one of the "40 most stylish icons of the past century" by L'officiel Hommes China. He even helped bring "metorosekusyalu" (metrosexual) into the Japanese lexicon. Thankfully it didn't stick.
Read Entire Article: CNN