Klinsman's Criticizes Kobe For Getting Paid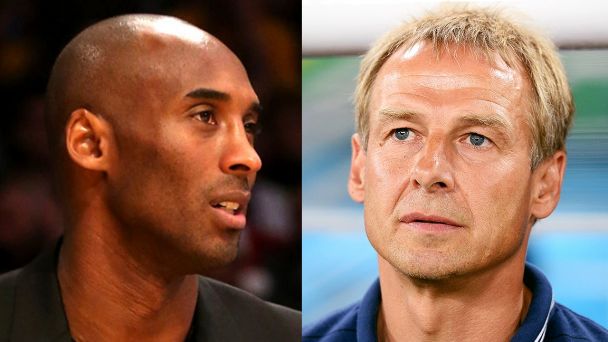 In a recent interview with the New York Times, Juergen Klinsman used Kobe Bryant to explain why he left Landon Donavan off the U.S. National Team.
"This always happens in America. Kobe Bryant, for example — why does he get a two-year contract extension for $50 million? Because of what he is going to do in the next two years for the Lakers? Of course not. Of course not. He gets it because of what he has done before. It makes no sense. Why do you pay for what has already happened?"
Kobe's Response via ESPN studio interview on location in Brazil:
"I thought it was pretty funny. I thought it was pretty comical actually. I see his perspective… He's not a GM or owner of the franchise. When you look at it from that perspective, it changes a little bit. But you probably could have used another player as an example."
I think Klinsman may know a lil' something about getting paid for a player's past accomplishments. When he was too old to play for his home country's powerhouse club team, Bayern Munich after helping them win the Bundesliga and become German champions, he went to Tottenham and got more money toward the end of his career. Oh yeah, and he only lasted 1 year after his signing. Oh, how one forgets.
Like UrbanStreetSoccer on Facebook. Follow UrbanStreetSoccer on Twitter @UrbanStSoccer