Residents Wonder How New Stadiums Will Benefit After Cup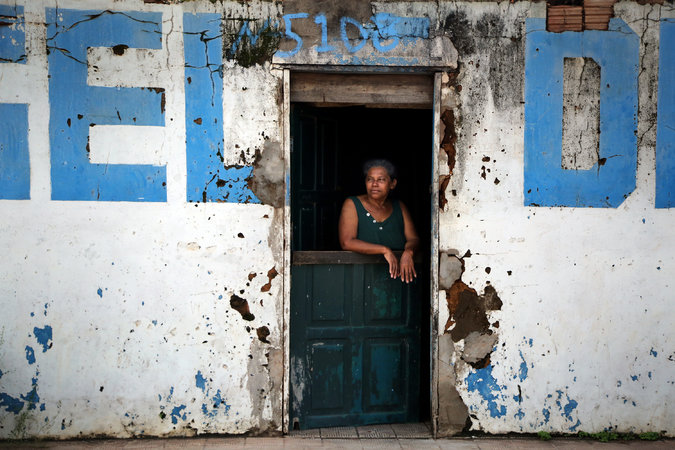 NATAL, Brazil — From her crumbling house with the leaky roof, across a new highway from a new World Cup stadium, Maria Ivanilde Oliveira heard everything.
Notes of the national anthems floated through the humid air into her living room, where her black vinyl couch was losing its stuffing and a metal bookshelf was secured by gnarly wire. A mix of loud cheers and moans from 40,000 soccer fans told her that a team had scored.
With no job and little money, Oliveira, 62, could not afford a ticket to see one of the four games played at the $450 million Arena das Dunas, one of 12 stadiums hosting the World Cup in Brazil.
To squeeze out a living, Oliveira usually sells ice out of her house, mostly to beachgoers headed to the town's popular waterfront. But construction of the highway to accommodate the World Cup games stopped her ice deliveries about four months ago.
The 420-page stadium manual published by FIFA, soccer's world governing body, says that a new arena "provides many benefits for the local community" and enhances community pride. It says many new stadiums have gymnasiums, shops and other perks for residents.
FIFA does not demand that World Cup host countries build stadiums, but just in case, it describes how they should be constructed, including the location of pipes for field drainage and requirements like telephones with recording capability in more than a dozen places, such as FIFA offices.
Oliveira is proof that a new stadium doesn't necessarily improve the lives of its neighbors.
Bare wires hung from her ceilings where light fixtures used to be. Surrounded by walls with cracks big enough to slip her hand into, Oliveira was left to listen to the soccer soundtrack, sometimes by candlelight.
"I haven't had electricity for a year and a half now because it's too expensive," she said through an interpreter as pails dotting her floor collected water dripping from her ceiling and attracted mosquitoes.
"That's not the World Cup's fault; it's our politicians' fault," she said. "But I can say that the money spent on the Cup, well, it could have been spent on better things."
Read More: NY Times
Like UrbanStreetSoccer on Facebook. Follow UrbanStreetSoccer on Twitter @UrbanStSoccer