Brasil: Samba and the Samba Schools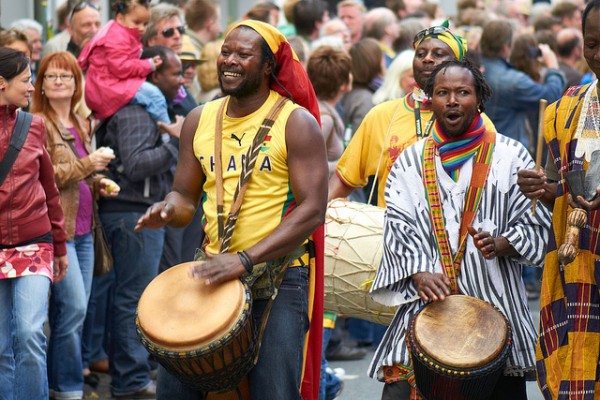 It all started in the end of the XIX Century in what was then known as Little Africa (Pequena Africa), the residence of the tias baianas. These were ladies who came from Bahia, and made a living selling food delicacies around town in their typical white dresses with big round skirts. They were also the priestesses of Candomble, and had a great influence in the community.
Tia Ciata may have been the most famous of these tias. Born Hilaria Batista de Almeida in the region of Bahia known as Reconcavo Baiano around 1854, she first lived near Campo de Santana.
But the address that entered in history was Rua Visconde de Itaúna, 177. In her living room meetings were often entertained with live music played by talents like Pixinguinha and Donga (son of Tia Amelia). In the back lot of her house happened the samba, a term then used to denominate the ritual Candomble dance to drums and hand claps.