Brasil reacts to Neymar's injury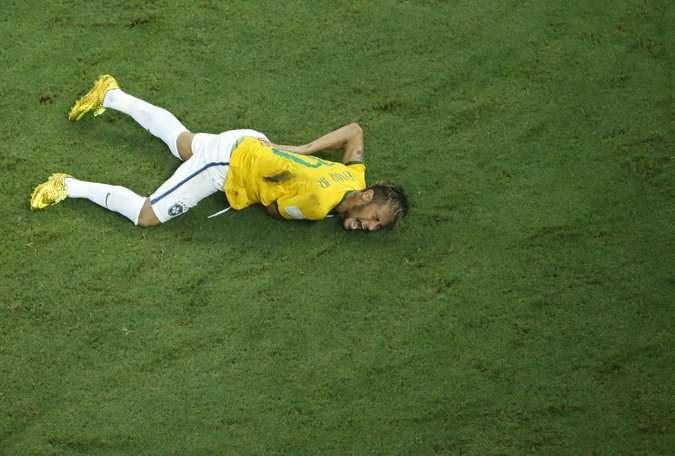 Fortaleza's Avenida Beira Mar was alive with the sounds of Brazil's celebrations after they took another step towards the 2014 Fifa World Cup final – but there was no mistaking the Neymar effect.
The road that sweeps around the front of this picturesque north-eastern coastal location was populated with fans torn between the joy of quarter-final victory against Colombia and the sadness of seeing their icon and greatest hope left in a local clinic and out of the tournament.
Neymar's departure on a stretcher with a fractured vertebra was not exactly a footnote to the win that sets up a semi-final against Germany but few suspected the full consequences of Colombia defender Juan Zuniga's cynical knee in the back at the actual moment of impact.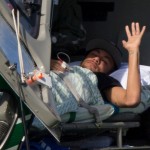 And the scale of Neymar's importance to hosts Brazil and the World Cup was illustrated by the reaction as recognition hit home that the 22-year-old was facing a fight to remain involved in the showpiece that so often bears his name and face here in Brazil.
As those inside Fortaleza's Estadio Castelao acclaimed coach Luiz Felipe Scolari and his players at the final whistle after a night of colour, noise and pure theatre, others outside were making their way to where Neymar had been taken for what was ultimately a pessimistic diagnosis.
Brazil team doctor Rodrigo Lasmar delivered the news that left the nation fearing their dream of winning the World Cup on home soil had been irreparably damaged by the brutal challenge on Neymar.
Read more: BBC