LeBron James says World Cup is bigger than NBA Finals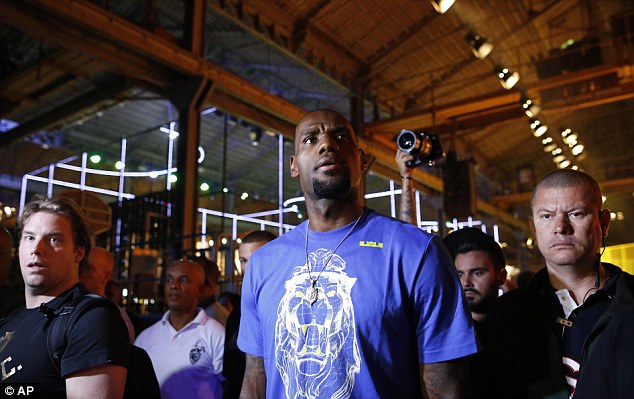 Basketball superstar LeBron James landed in Rio de Janeiro ahead of the World Cup final on Sunday, and he said the Maracana showdown is bigger than the NBA Finals.
Fresh from announcing his decision to leave the Miami Heat and return to his first team the Cleveland Cavaliers, James touched down in Brazil to watch Germany face Argentina.
Speaking at a promotional event in Rio, James said; 'This is bigger than the NBA finals in the sense of the world. You have all the players representing their countries. It's the ultimate sport. You have to play as a team.
'The NBA finals is the ultimate for basketball. This is the ultimate for football. I've been watching it from home in the States and it's been an unbelievable tournament.'
But James declined to pick a winner between Germany and Argentina after meeting hundreds of fans and watching young Brazilians show off their basketball skills at a warehouse near Guanabara Bay.
Source: Daily Mail
Like UrbanStreetSoccer on Facebook. Follow UrbanStreetSoccer on Twitter @UrbanStSoccer