Carmelo Anthony kicks it with Real Madrid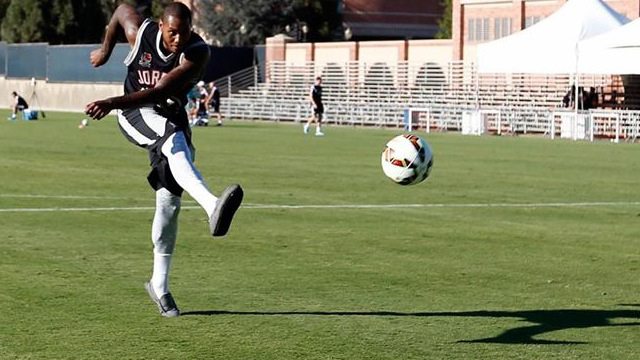 European money machine and reigning UEFA Champions League winner Real Madrid currently is in the U.S., training at UCLA for games in Berkeley, California, and Dallas.
New York Knicks star and big-money player Carmelo Anthony is almost always in the U.S., and he too spent some time at UCLA on Wednesday with friend Dontaye Draper … who happens to have played for Real Madrid's basketball team.
And so the two famous entities met, with Anthony and son Kiyan playing a little soccer — albeit not against any of los Galacticos — taking photos with stars such as Gareth Bale and Xabi Alonso, and answering questions about (naturally) new Knicks teammate/Spanish basketball star Jose Calderon.
Source: ESPN
Like UrbanStreetSoccer on Facebook. Follow UrbanStreetSoccer on Twitter @UrbanStSoccer