#FútbolSoccer: Stories Beyond the Ball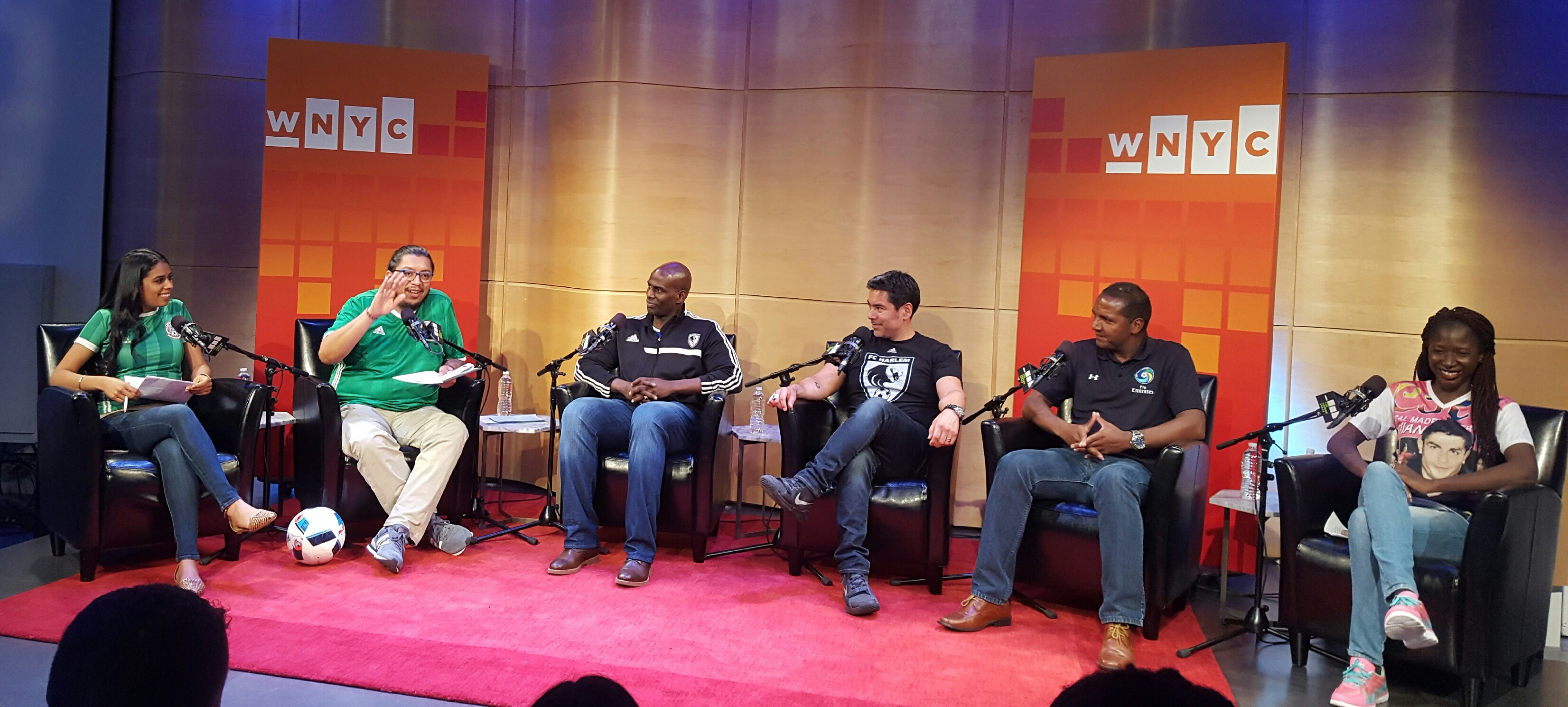 On May 26th Greenspace along with the National Association of Hispanic Journlists' New York City chapter presented #FútbolSoccer: Stories Beyond the Ball featuring 4 presenters:
The Presenters
Carlos Llamosa is an assistant coach with the New York Cosmos, native Colombia. who played in 29 matches for the United States National Team.
Irv Smalls is the executive director of FC Harlem, which offers intramural and recreational leagues for boys and girls.
Ana Sameke is a recent immigrant from Mali.  She helped organize a student movement to fight for access to sports in New York City's small schools.
The event was co-hosted by  Sarah González & Gustavo Martínez Contreras.  
For more about the presenters, host and video from the event click here